We supply technological investment units or their parts according to customer requirements. We offer comprehensive services in the field of mechanics and robotics, design, manufacture and supply of single-purpose machines, lines and equipment.
The services also include analysis and modifications of existing machines and lines, as well as the implementation of robots and related modifications of technological equipment.
COMPAS is a system integrator of robots into various production technologies. We supply Staubli, Fanuc, KUKA, Yaskawa, ABB, etc. robots, as well as applications with collaborative robots.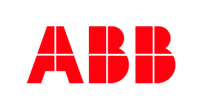 The design and supply of technologies, machines, lines and robotic workplaces is handled by our company Compas robotika, s.r.o.
Part of the investment units is their automation, in which we have more than 30 years of tradition
We can integrate equipment, its automation and digital factory control.
Such an integrated investment can the customer operate with high competitiveness as a complete unit – the Digital Factory solution.